With the modernisation of homes, fireplaces have been removed and blocked up, but if the chimney breast remains, you can be left with awkward spaces either side. Depending on your requirements we can utilise all of this space without taking up precious floor space in the room. Use the deeper alcoves for hanging space and the chimney breast for shelving or shoe racks. Or hang your flatscreen TV on the chimney breast and install drawers and cupboards around it to keep the surroundings looking clean.
Black hacienda wood grain, TV surround
2 wardrobes set into alcoves, with TV, drawers and touch open cabinet in front of the chimney breast.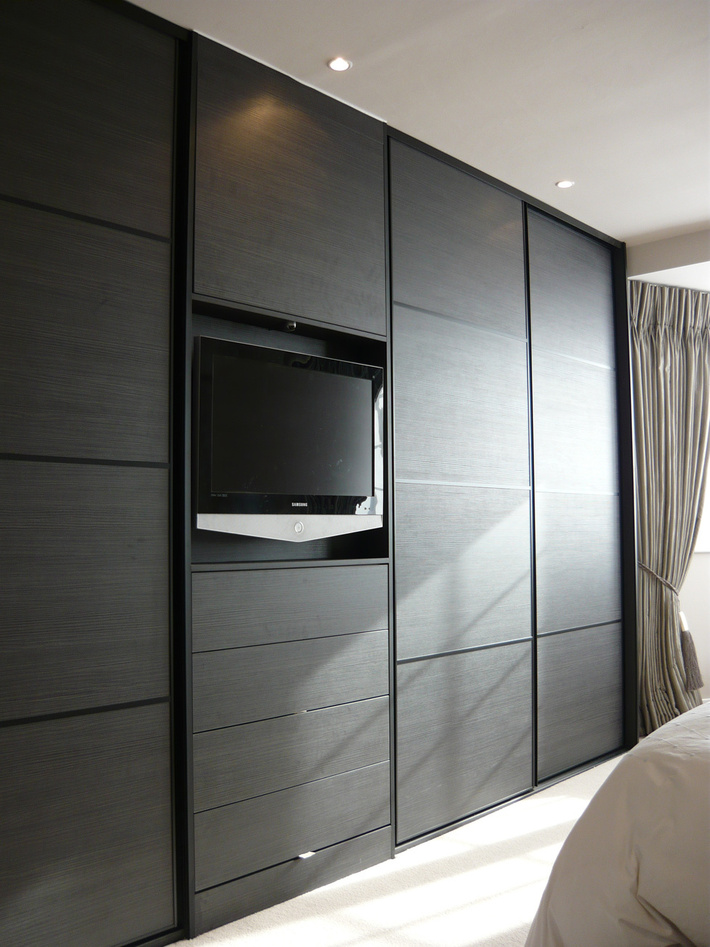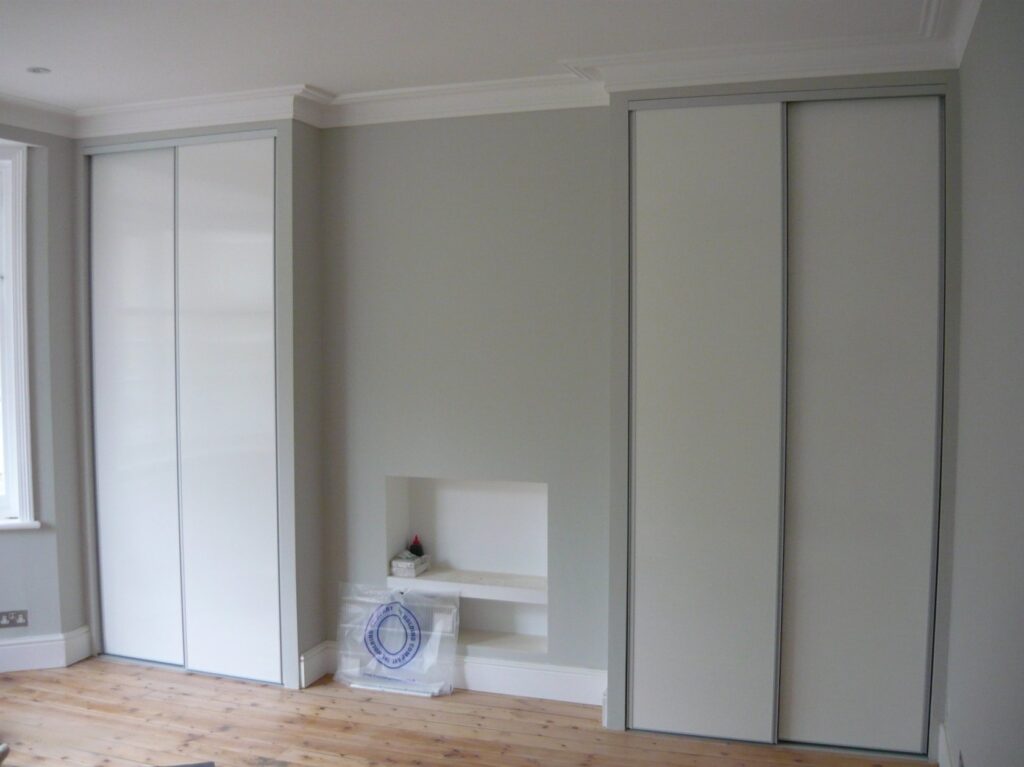 2 door, 5 panel, dark walnut, smoked glass