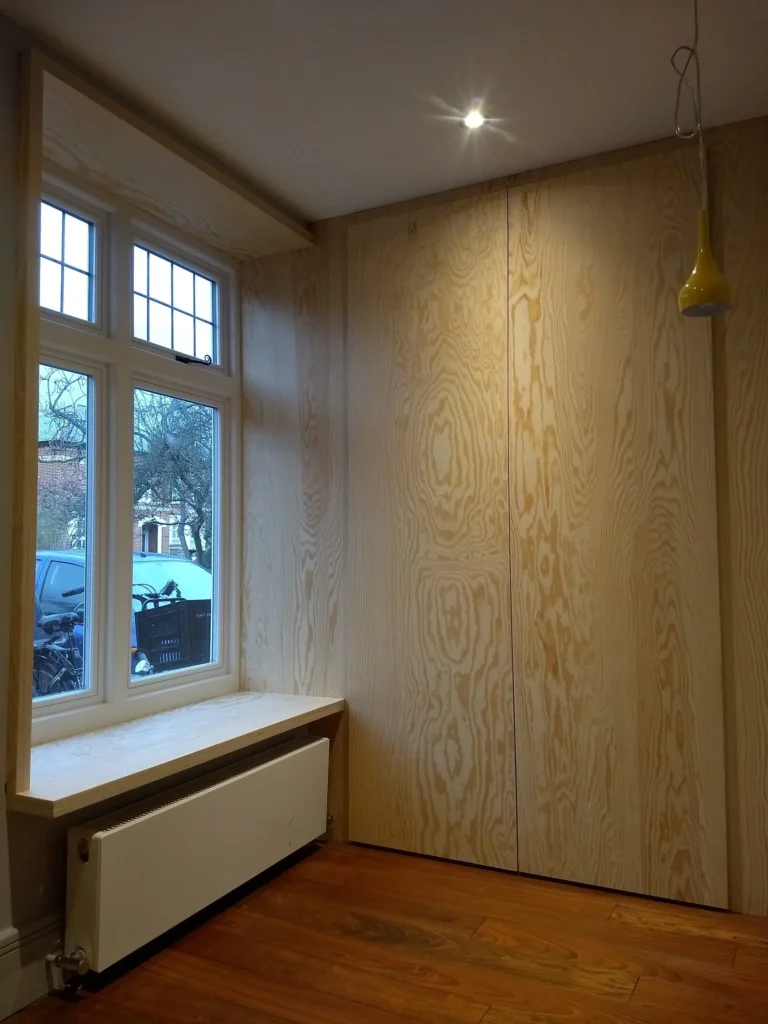 Entrance hallway cupboard with matching window seat in European plywood. Oil finish to accentuate wood grain
Five sliding doors with matt silver frame – grey Xylo Cleaf and grey mirror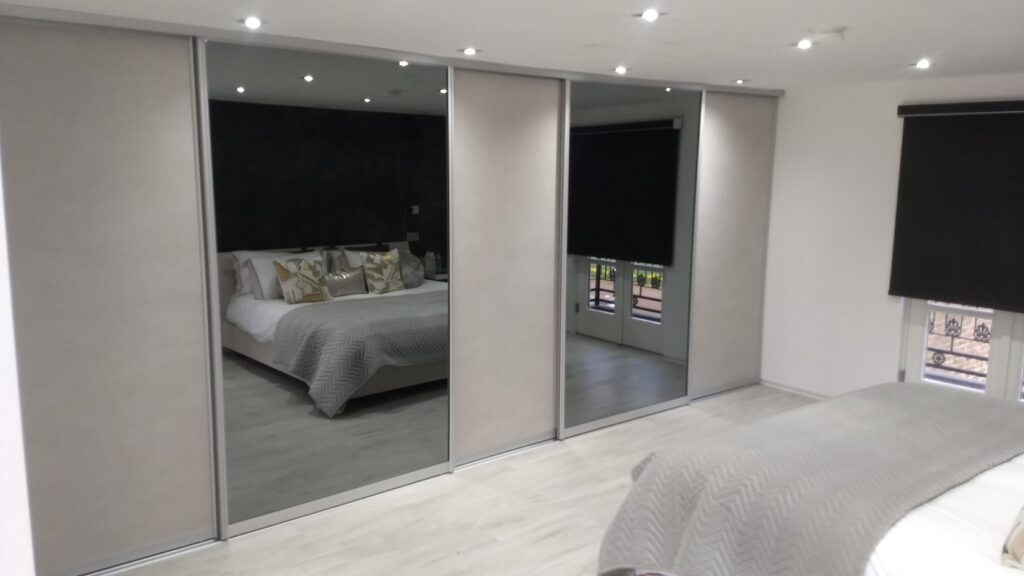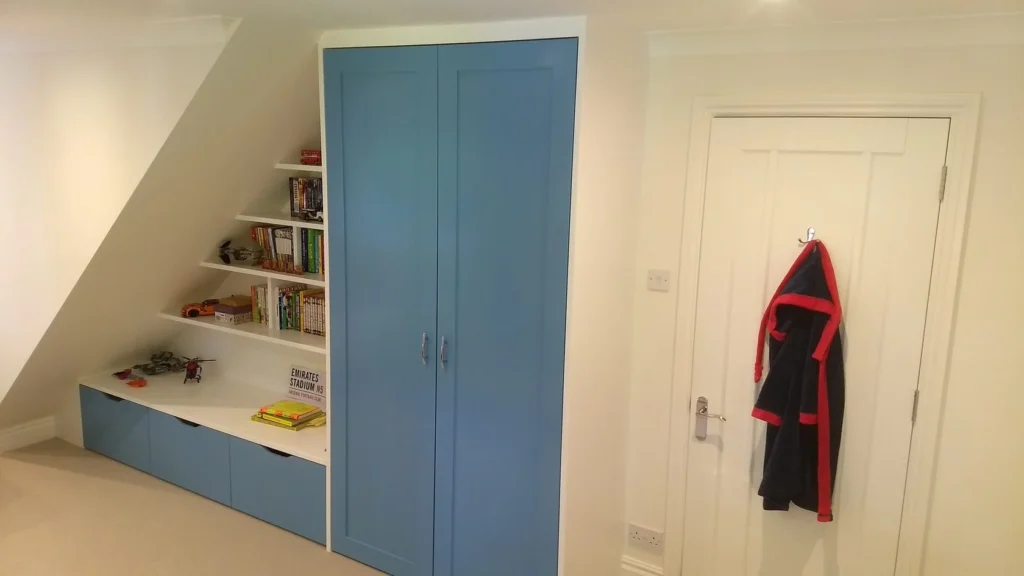 Shaker-style wardrobe with bench and under-bench toy drawers
Two doors, three panels, black glass / green glass
In a hall way, which is tight for space, we removed three hinged doors and replaced them with sliding doors allowing for better access. Black frame, black glass top and bottom with a slim, green strip of glass through the middle.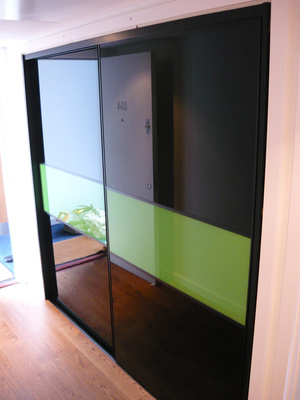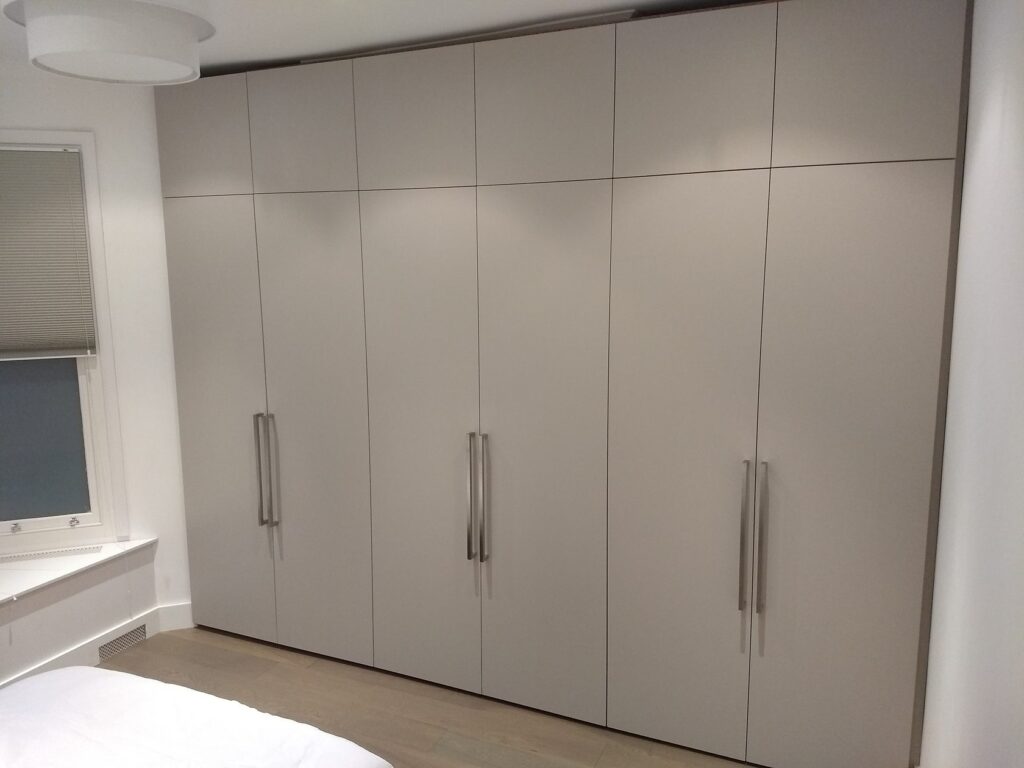 Matt grey hinged doors, across alcoves. With a 3m high ceiling, the top cupboards are push-open doors.
Four doors, four panels, black grain. TV surround
With alcoves either side of the chimney breasts we installed two, four paneled, black Hacienda wardrobes. Flush with these, In front of the chimney breast, is a touch open cabinet and draws with TV. All wiring is hid behind a removable panel to leave a clean finish.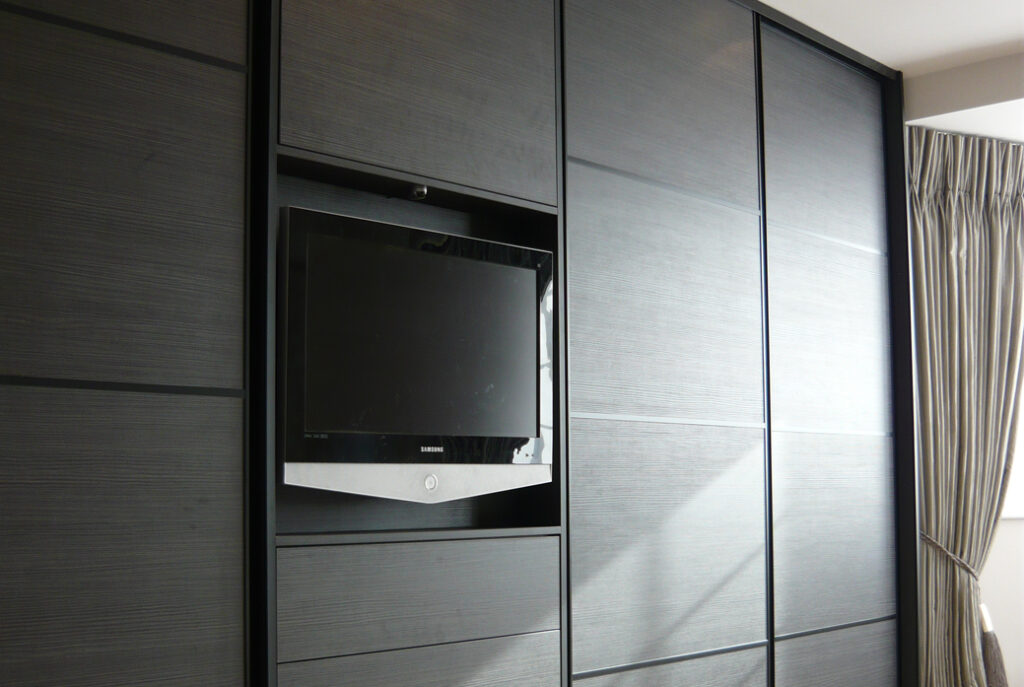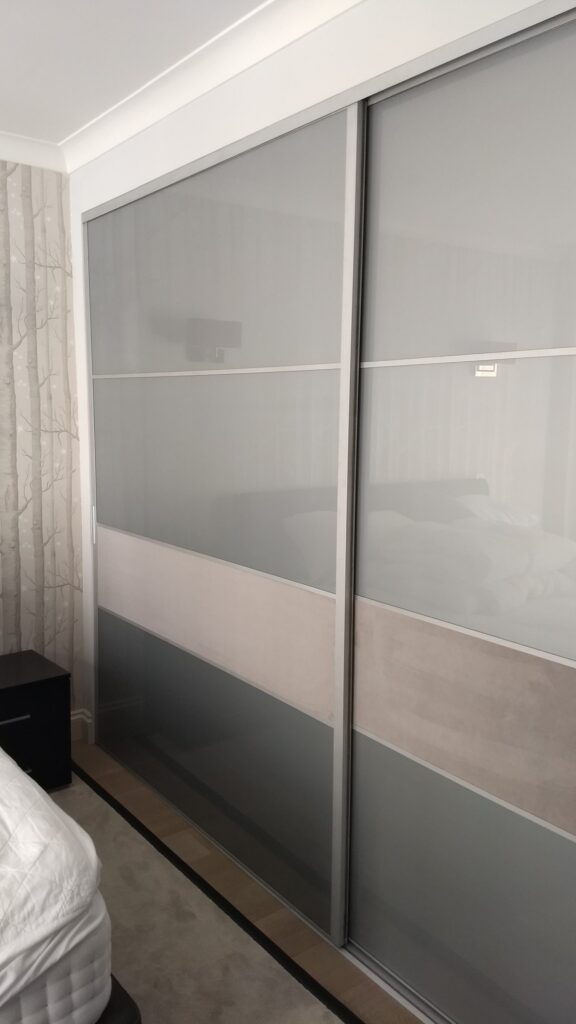 Metallic silver glass with smaller offset suede panel to match existing decor
Panelled doors to match existing Victorian doors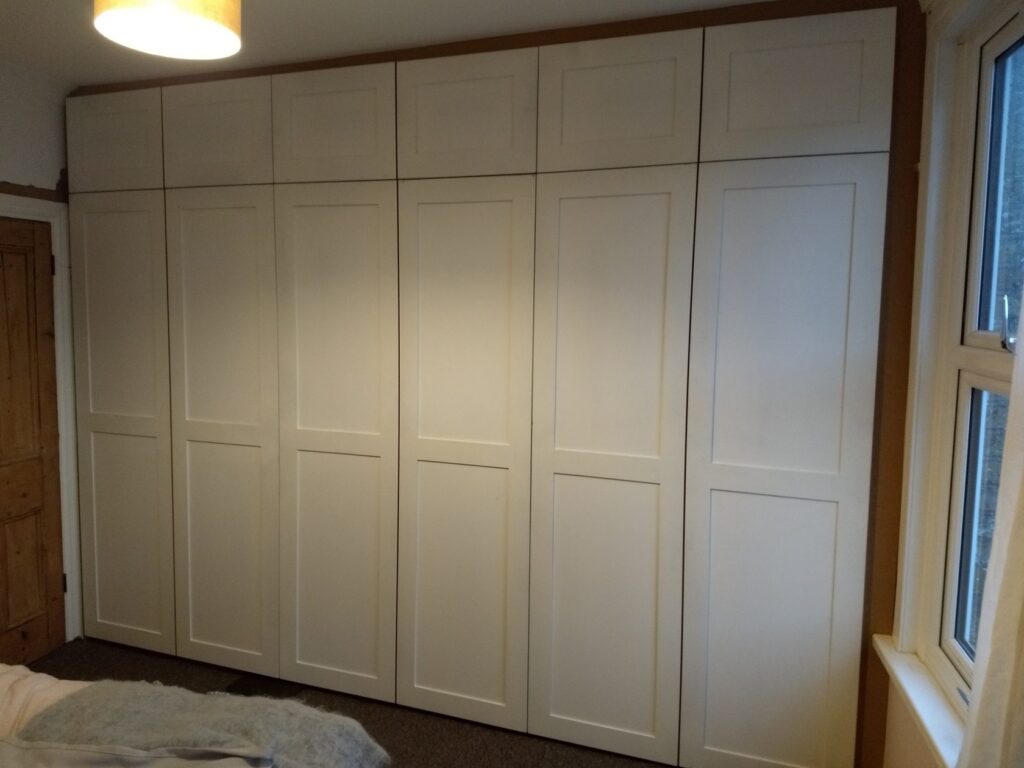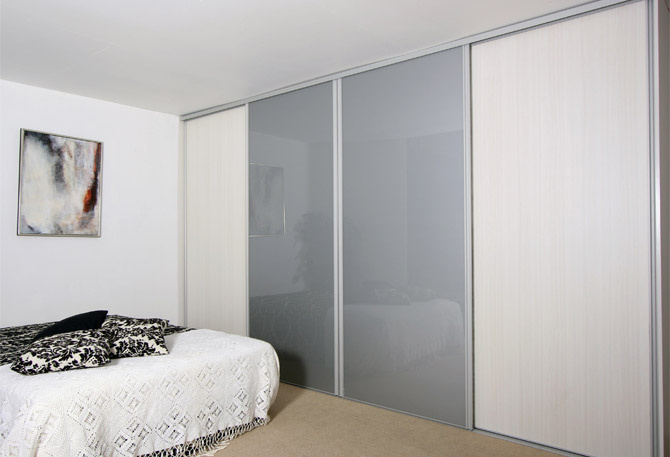 Four doors, one panel, limed oak / grey mirrors
Two doors, three panels, red glass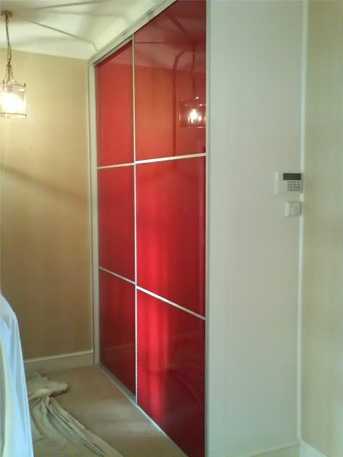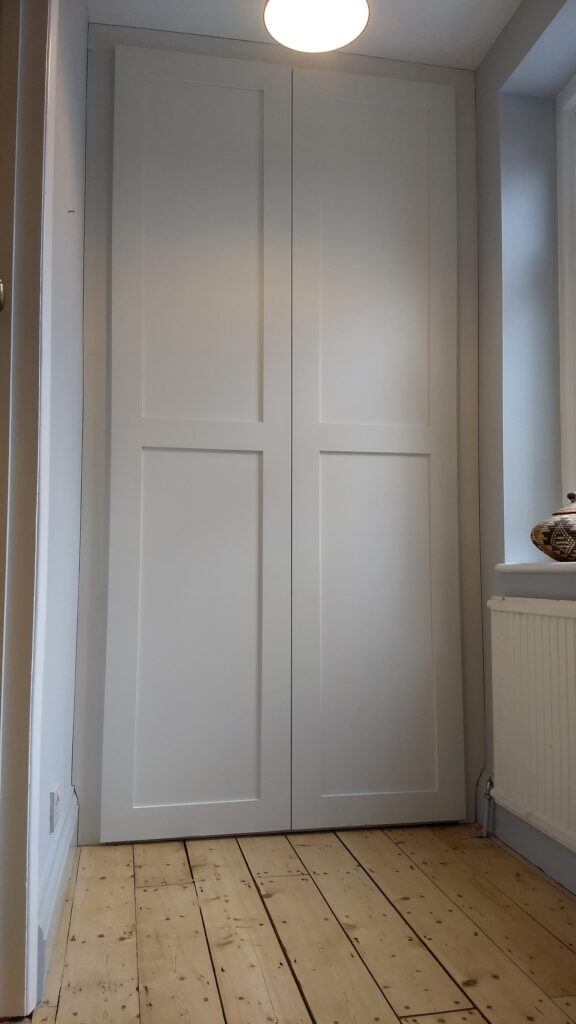 Two 3-panel sliding doors with single-mirrored central panel door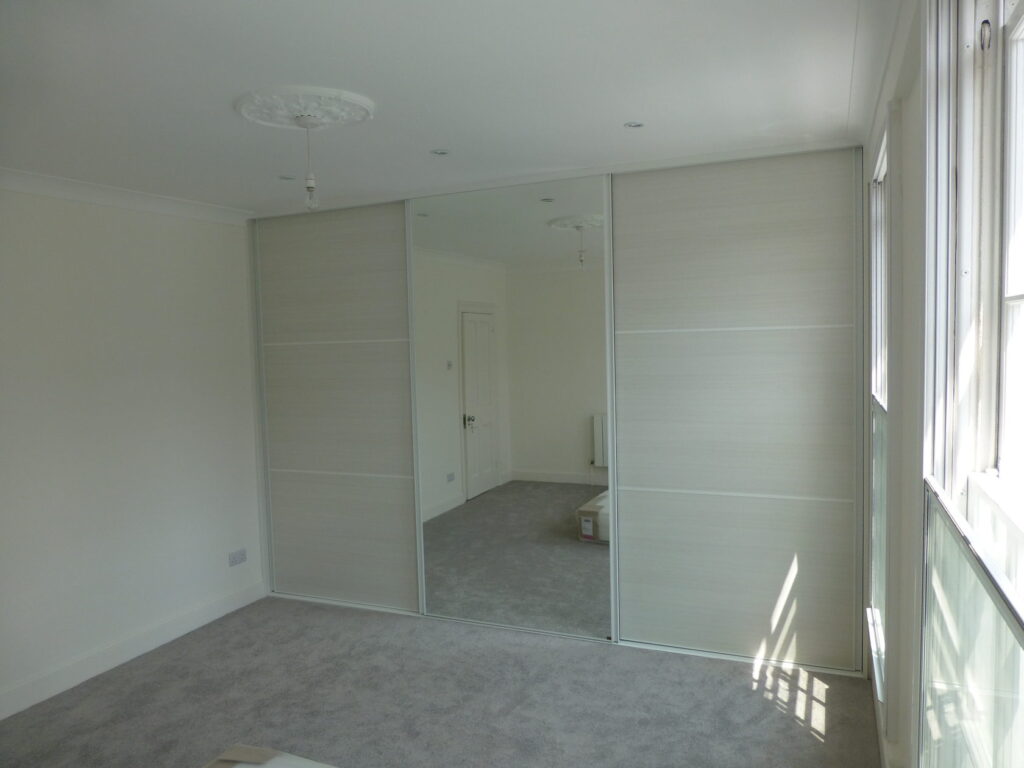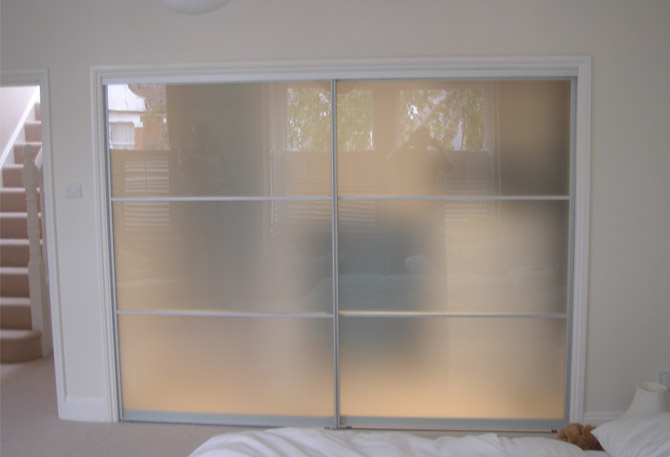 Three doors, three panels, white glass / mirror